Kino Chartshow



Media Control präsentiert euch die erfolgreichsten TOP 5 Kinofilme im Jahr 2022, sowie 2 erfolgreiche Neustarts im Dezember 2022!
---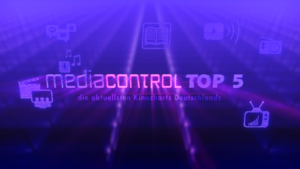 1. Minions – Auf der suche nach dem Mini-boss
Quelle: Universal – Gesamtbesucher 4.124.762
2. Top Gun: Maverick
Quelle: Paramount – Gesamtbesucher 3.696.027
3. phantastische tierwesen:  dumbledores Geheimnisse
Quelle: Warner Bros. – Gesamtbesucher 2.985.970
4. Die schule der magischen tiere 2
Quelle: Leonine – Gesamtbesucher 2.355.481
5. Doctor strange in the multiverse of madness
  Quelle: Disney – Gesamtbesucher: 2.184.952
---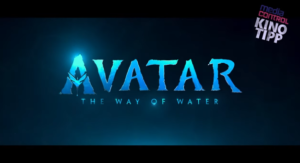 Media Control Kino Tipp:
avatar the way of water

Der zweite Teil der Avatar Reihe hat mittlerweile die Marke von 2 Milliarden Dollar an den weltweiten Kinokassen eingespielt. Der Film von Regisseur James Cameron ist damit erst der sechste Film überhaupt der die Grenze von 2 Milliarden Dollar erreicht hat.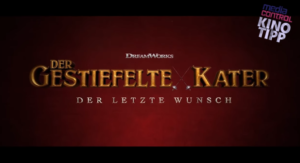 der gestiefelte kater: der letzte wunsch
Nach über zehn Jahren erscheint nun auch der zweite Teil  des Gestiefelten Katers. Der Kinder und Familienfilm von RegisseurJoel Crawford ist ein Spaß für die ganze Familie!
---
Unsere Kinochartshow gibt es in voller Länge auf unserem Youtube Kanal media control.